UPDATE: 7:18 p.m. — AtlantaFalcons.com managing editor Jay Adams is live blogging throughout today's NFL owners meeting in Atlanta. Make sure to check back for up-to-the-minute news, information and photos throughout the day, and make sure to follow @Atlanta_Falcons and @FalconsJAdams on Twitter.
7:18 p.m. — After a long day and certainly a long process, we have a resolution! It's been a lot to get to this point, but the owners passed the resolution 31-0 with the Raiders abstaining. I just spoke with Falcons president Rich McKay, and we'll have that interview on the site shortly. A couple of things: He said fans will notice a difference in how training camp practices are run and monitored. The other big thing was McKay put a lot of emphasis on the 10-year deal, meaning football will go uninterrupted for 10 years — the first labor deal in any sport to go that long. Good stuff. We'll have that on the site shortly. That'll do it for today's live blog. Thanks for checking in with me all day!
6:45 p.m. — Hearing the owners are currently voting. Crossing my fingers that it's true.
6:29 p.m. — Here's the latest. Colts owner Jim Irsay was speculated to have left the building. That, much like a lot of other second-hand information today, was untrue. Irsay just left the owners area and walked into the media area, where he spoke for about five minutes. Irsay said a vote still hasn't occurred, but he's thinking one will get done in the next hour-and-a-half. The other thing he said was that talks have gone very well between the two sides when it comes to hammering out the details. He's very hopeful a deal can get done tonight. It's important to point out that an 8 p.m. conference call has been scheduled on the players side of things for player reps. The owners could be waiting to vote until then. Just me speculating. Everyone else is, so why shouldn't I?
5:56 p.m. — The owners left the meeting room for a 10-minute break nearly an hour ago. It was then reported that they were going to be taking a vote by 5:30 p.m. That still hasn't happened, and the break is still going on. Again, this underscores the point I made earlier about there being so much information that it starts to conflict.
5:46 p.m. — Here are just a couple of the limos that are lined up out front of the hotel. They've been there since about 3:30 this afternoon. Many of us took that as a sign that things were wrapping up but that's definitely not the case.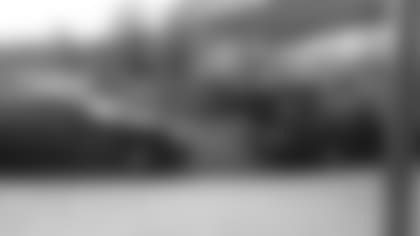 5:08 p.m. — The doors of the meeting room swung open a few minutes ago and some of the owners began streaming out. They're on a 10-minute break. Colts owner Jim Irsay walked by and said they haven't voted on anything yet. NFL Network is reporting that the owners will take a vote by around 5:30 p.m. Stay tuned.
4:27 p.m. — Hearing that things may be about to wrap up here, which is nice because we'll get some sort of official word on the day's work. Off to do some interviews. Will return a bit later.
3:40 p.m. — I've been waiting down near the owners meeting room area. There was some stirring going on over there just a little while ago. The owners exited the meeting room for a break and then went back in. No one's real sure what's happening or what will happen before the close of business, but limos have started to line up outside the front of the hotel.
2:39 p.m. — One thing you can expect from today — until we get some sort of official word — is a lot of conflicting reporter. Heck, we even saw that with what kind of break the owners took at 11:30 a.m. and 1:45 p.m. It's no wonder that there have been confusing reports throughout the labor situation. I'm seeing a lot of reports on Twitter and the web about what's happening and what's not happening. Currently, my view is that I don't really know how the sausage is made. Just let me know when it's off the grill.
2:05 p.m. — Here's a look at what's going on right now. Here's the hotel lobby where media members are breaking for lunch: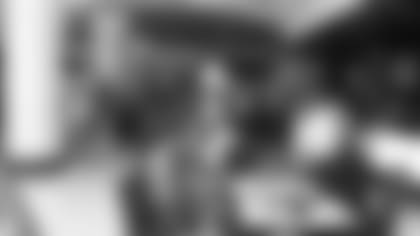 And here's outside the owners meeting room, where owners are milling around during their lunch break. I used my super secret zoom lens to get these photos: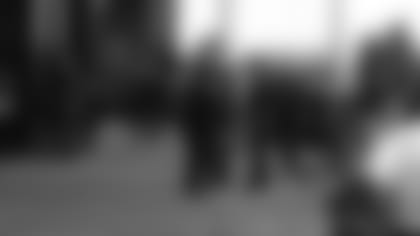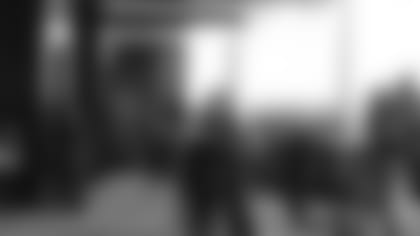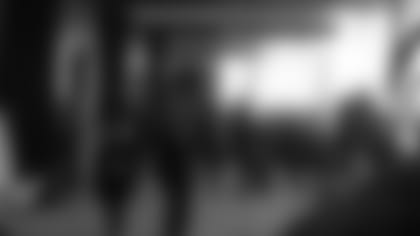 1:42 p.m. — Just finished up getting some lunch, and apparently the owners had the same idea. Again. To clarify, the word around the campfire was that the owners broke for lunch around 11:30 this morning. Apparently, that was merely a break. So, they're taking lunch right now and milling around the outside of the meeting room. We're all taking a moment to gain some strength for what will surely be a busy and hectic afternoon.
12:56 p.m. — John Clayton of ESPN is reporting that the owners have been informed by the league to be prepared to vote some time this afternoon.
12:38 p.m. — Here's what I'm hearing from Twitter (remember, the same stuff you're also hearing there): The owners have spent the first part of the meeting going over the finer points of the potential deal. There's a vote that will likely happen this afternoon. The player representatives have been informed of a conference call that will take place this afternoon. That's all courtesy of Albert Breer and Michael Lombardi of NFL Network on Twitter.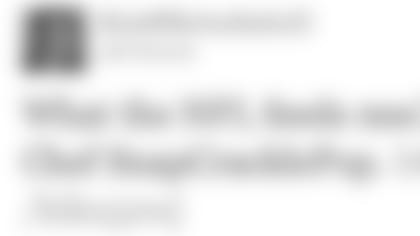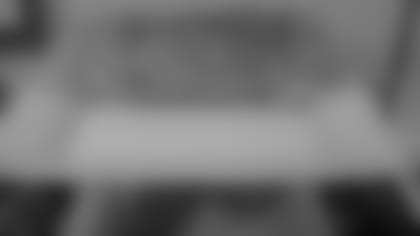 12:12 p.m. — Here's more confirmation of what I've been talking about. Not a lot of news around here since the owners all paraded in. Just a lot of mountains from molehills. The key point here by Breer (who has been PHENOMENAL on Twitter throughout this situation) is that a vote hasn't been made yet: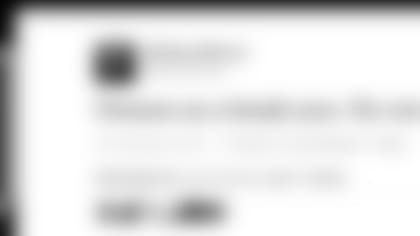 11:38 a.m — I'm hearing the owners have broken for lunch. I saw a couple of them outside their meeting rooms on their cell phones. In related news, no sign of lunch here in the media room. We're also out of caffeinated beverages. I sense a problem around, oh, say 2:30.
11:20 a.m. — Back with more photos. Since there's no information, I'm trying to entertain you visually. Here's some shots from the room where press conferences will take place: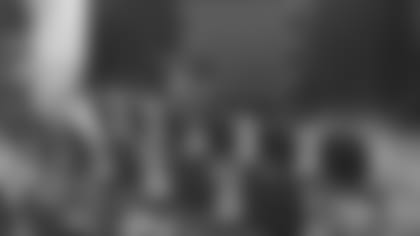 Tough to find room if you're a cameraman: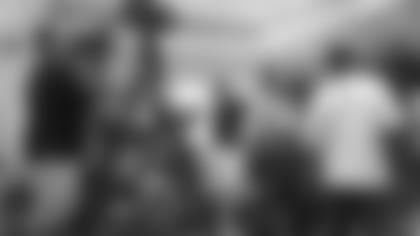 Here's what the speakers will see when they're at the podium. Funny. No one showed up to my press conference: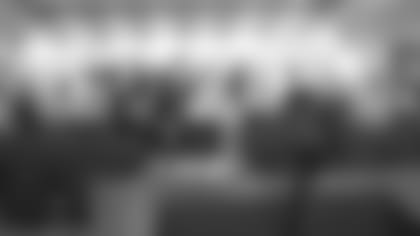 10:51 a.m. — Here's what the hotel lobby looks like. Lots of sitting, waiting and Starbucks.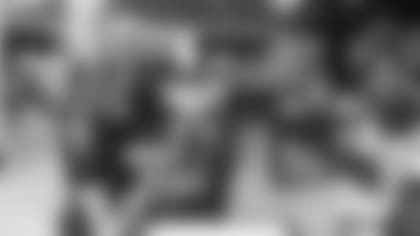 10:30 a.m. — I just walked out in the hallway a few minutes ago and Colts owner Jim Irsay was meeting with a large group of media members. He left and things calmed down a bit. Looks like the owners are meeting right now and for us, it's hurry up and wait. Media members are feverishly working on stories, and we're currently uploading our video with Arthur Blank that'll be on the site shortly. More updates as they come. By the way, the media room is stocked with Mountain Dew. I have a feeling that's how NFL Network's Albert Breer has made it through the past four months.
9:52 a.m. — Here are a bunch of photos from Blank's impromptu news conference: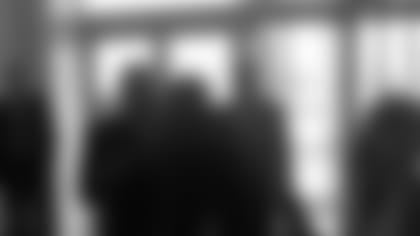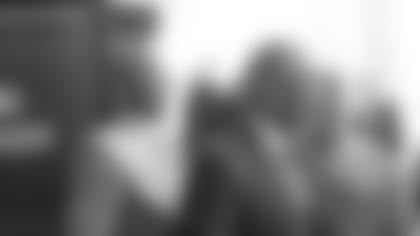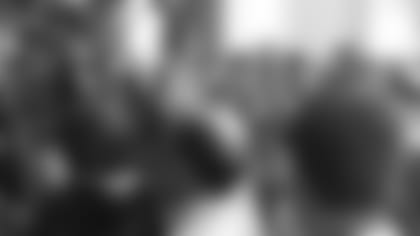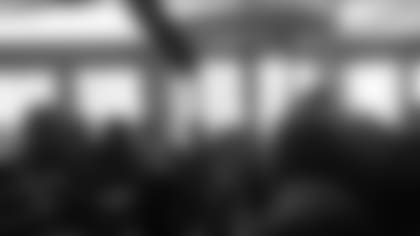 9:09 a.m. — The hallway is starting to get busy as owners and GMs are starting to show up. We're told Arthur Blank will be here in about 20 minutes or so. For now, here's some photos for you. First up, Cleveland GM Mike Holmgren arrives:
Indianapolis vice chairman Bill Polian is here: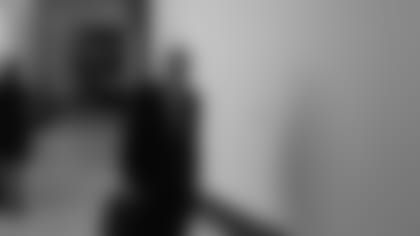 And here's a shot of the media when Polian walks by. Lots of clicks and flashes: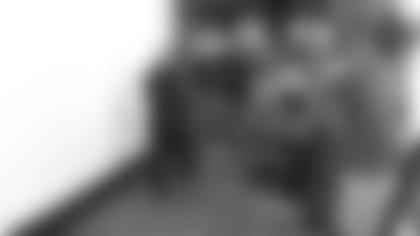 Updates will be a little slow until around 10 a.m. I'm going to have to be in the hallway where everything is happening. Check the Twitter feeds above, and keep coming back here for more updates.
8:31 a.m. — Things are getting busier with more media members showing up. But on the owners' front, there's not a whole lot going on. There's been a Jerry Jones sighting and not much else. On the media side, ESPN's John Clayton and NFL Network's Albert Breer are here. Also, if you're at work or in the car, check out our radio partner 790 The Zone. They're the only radio station broadcasting live from inside the hotel and they've had some awesome guests on already. Listen live here.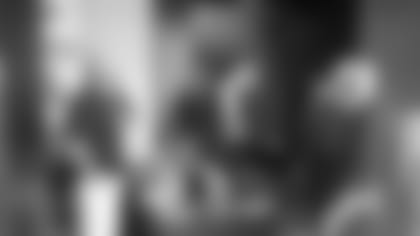 8:04 a.m. — I've seen quite a few notable folks already. Apparently I was walking so close to Cowboys owner Jerry Jones that I could have reached out and held his hand, but I didn't notice because I was tweeting. I've also run into NFL Network's Steve Wyche and ESPN's Sal Paolantonio. There was also a gentleman our Matt Moore ran into who was coming to the hotel for a business meeting. He was unaware that the NFL was holding its owners meeting here and he was heard repeatedly saying, "What the expletive deleted is going on here?" Imagine thinking you're just going to a quiet business meeting at a quaint hotel and you pull up and see about 30 live trucks and Adam Schefter. You'd be a little taken aback, too.
7:56 a.m. — I just took a stroll around the hotel to get a lay of the land and, wow, things have really picked up. There are live trucks EVERYWHERE. I'm not good at counting or estimation, but let's ballpark it at around 30 live trucks parked outside.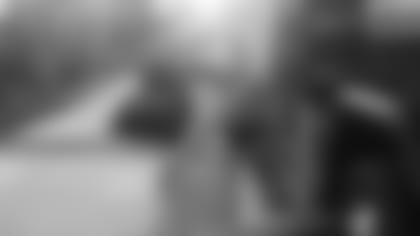 I also found the hallway the owners will walk down. It's like a parade route with media members camped out there already.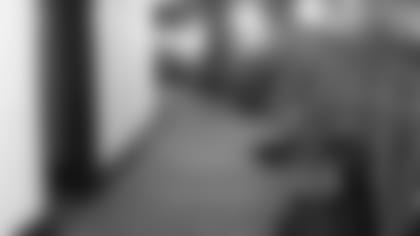 At the end of the hallway, the big networks are set up. Here's a shot of where Fox News and CNN will be broadcasting from: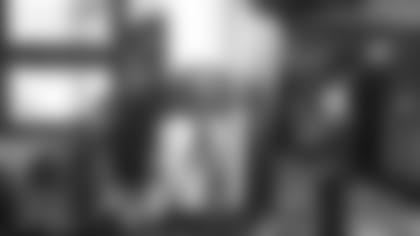 7:32 a.m. — I just arrived at the hotel for today's NFL owners meeting and the place is a ghost town so far. I am habitually early, which is nice because I've got the run of the media workroom right now. This place will surely be a zoo within just a few short hours. The meeting is set to begin around 10 a.m. today and I'll be keeping you updated right here on this blog. Keep checking back. We'll also have one-on-one exclusive interviews with Falcons owner & CEO Arthur Blank and team president Rich McKay, as well as media members and others. Also, you'll want to pay attention to the two Twitter accounts listed above for even more information. It's going to be a busy day, so buckle up.