The Falcons captured the heart and soul of Atlanta back in 1998, when the Dirty Birds were born. The term was used to describe the team that went 14-2 during the regular season and danced its way to the Super Bowl
While they fell a bit short of a championship that season, that Dirty Birds connection to the city and the Falcons remains strong.
That was clear on NFL Draft Day, by what Kyle Pitts said after the Falcons selected him No. 4 overall.
Pitts wasn't even alive for the Super Bowl run that brought national attention to the "Dirty South", yet he knows the Dirty Birds and for what they stand.
While that '98 team is now a fond memory, fans are keepers of the flame.
That swagger, that undying devotion to Atlanta's proud and unique culture, will be evident everywhere in Mercedes-Benz Stadium during the 2021 Falcons season.
Why? We are Atlanta. We are all Dirty Birds. The fans, the city, the team.
We're going to infuse that spirit into videos and graphics during Falcons home games. We're going to have our first-ever fan jersey and new apparel collection, allowing you to pledge allegiance to the Dirty Birds with pride. That will be evident in the Dirty Birds Nest, a fan section housing the loudest, most passionate Falcons fans.
Before we get to the season opener against Philadelphia, show your Falcons pride at the Dirty Birds Kickoff Rally, presented by Truist, at 7 p.m. on Friday, September 10 at Atlantic Station. Jeezy's going to be there. Terry Fontenot and Arthur Smith will be, too. Falcons stars Calvin Ridley, Grady Jarrett and Mike Davis are scheduled to be there, firing fans up. Michael Vick's even making an appearance at this celebration of Atlanta music, sports and culture.
You've got to be there, too, ready to show up and show out for your town, your team.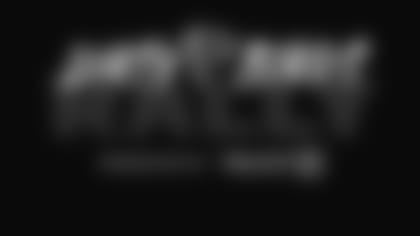 Celebrate the return of Falcons football with a FREE kickoff party featuring special appearances by Jeezy, Pastor Troy, and Falcons Legend Michael Vick. Join current Falcons players and special guests as we kick off the 2021 season!
This event will be emceed by announcer Ryan Cameron and Falcons Legend Harry Douglas and will feature:
Appearances by Calvin Ridley, Younghoe Koo, Mike Davis, Coach Smith and Terry Fontenot
Special appearances by Jeezy, Pastor Troy, and Falcons Legend Michael Vick
Performances by Falcons Cheerleaders and Freddie Falcon
Giveaways and more!
Plus, gear up for gameday and shop our new Dirty Birds collection in-person at the Atlantic Station Team Store, located just across from the Atlantic Green.
Date: Friday, September 10 // Time: 7:00 pm – 9:00pm
Location: Outdoors in the Atlantic Green at Atlantic Station, near HOBNOB (245 18th St NW, Atlanta, GA 30363)