The Atlanta Falcons interviewed Green Bay Packers offensive coordinator Nathaniel Hackett for the head coach position on Thursday. The interview was conducted remotely.
Matt LaFleur hired Hackett as his offensive coordinator shortly after he was named the Packers head coach in January of 2019. The Packers finished 13-3 in 2019 and earned the No. 2 seed in the NFC. Under Hackett, the Packers averaged 23.5 points per game, 112.2 rushing yards per game, 233.3 passing yards per game and 345.5 total yards per game.
In 2020, the Packers were even better on offense as they once again finished with a 13-3 mark and the No. 1 seed in the NFC heading into the playoffs. Green Bay was No. 1 in the league in points per game (31.8), No. 5 in total yards per game (389.0), No. 9 in passing yards per game (256.6) and No. 8 in rushing yards per game (132.4).
Hackett, who was the Jacksonville Jaguars' offensive from 2016-18, coordinator was fired by the Jags on Nov. 26, 2019, largely due to poor play from Blake Bortles, injuries and inconsistency up front. The year before, however, the Jaguars advanced to the AFC Championship Game.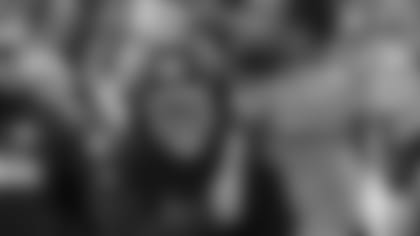 So far, the Falcons have interviewed the following candidates for head coach:
Jan. 1: Raheem Morris, Atlanta Falcons interim head coach
Jan. 4: Eric Bieniemy, Kansas City Chiefs offensive coordinator
Jan. 4: Robert Saleh, San Francisco 49ers defensive coordinator
Jan. 6: Joe Brady, Carolina Panthers offensive coordinator
Jan. 7: Nathaniel Hackett, Green Bay Packers offensive coordinator
Jan. 11: Arthur Smith, Tennessee Titans offensive coordinator
Jan. 11: Todd Bowles, Tampa Bay Buccaneers defensive coordinator
On Monday, in-person interviews began for head coach and general manager positions with candidates who are not current NFL club employees or whose club is not participating in the postseason. Virtual interviews for all head coach positions may begin with coaches whose clubs have a bye in the first week of the playoffs, and may continue through the conclusion of wild card games on Jan. 10.
Virtual interviews for high-level club employees and secondary football executive positions may begin. Once a candidate's employer club is eliminated from the playoffs, in-person interviews may begin.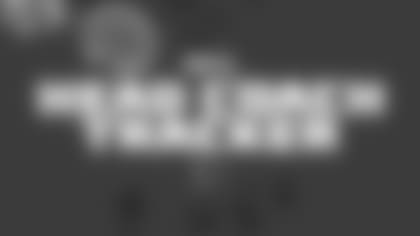 Get the latest updates!
Click below for a collection of names being reported as candidates for the Atlanta Falcons' open head coach position