It's great to be back from vacation – wait, did I really just type that? – and reading through your emails again. Even better, football is almost here. We're just days away from training camp kicking off and I've got a pretty good feeling about this 2018 Falcons team. OK, let's get to those questions and comments clogging up my inbox (you can submit your own right here). Just remember, all opinions here are mine unless noted otherwise.
And here go. The Beek is back!
Travis from Kaiserslautern, Germany
Welcome back, Beek! It's been a while and hopefully you spent some quality time with the family. Now, it's time to get back to work. I have statement. I think the team is taking the right approach with "un-arguably the best wide receiver in the league" Julio Jones if the reports are true not giving him a new contract or not reworking the current one in a major way. There are a lot of guys coming up for new deals and they have to be addressed. I also hope that Matt Ryan restructures his deal after a couple of years. The team showed him his deserved respect by giving him his contract, as they did Julio Jones in 2015 and they will do again in a couple of years, and that will give the team more flexibility to keep more of the core together.
Matt: Thanks, Travis! Yes, I did get to spend some much-needed time with my family the past couple of weeks – and it was awesome. Regarding your statement, all I can say here is what we've been told regarding discussions between the Falcons and Julio Jones. The two sides have had discussions and supposedly they've been productive. That's a good thing. Will Jones be here for the start of training camp? Maybe, but no one knows for sure until it kicks off. And you raise a valid point about the cap regarding other players who are going to be up for new contracts in the not-so-distant future. The Falcons have done an excellent job identifying core players – players they want to keep and build around – and giving them contract extensions. They also continue to draft very well, which is key in helping them remain competitive while working under the salary cap. It's a tough balance and GM Thomas Dimitroff and the personnel department have done an excellent job in that regard. My advice is to remember that and trust that they know what they're doing. There's no need to hit the panic button yet, either. Thanks for writing in.
What do you think this 2018 Falcons team has to add or improve on going into training camp?
Matt: There are at least three areas in which this team needs to better in 2018 than it was last season (in no specific order): explosive scoring plays, red zone offense and the turnover margin. Want proof? In 2016, the Falcons had 19 plays that were outside the red zone that resulted in scores, tops in the league. In 2017, the Falcons had just seven. In red zone touchdown percentage, the Falcons went from ninth in 2016 to 23rd in 2017. And when it came to the turnover margin, the Falcons were plus-11 in 2016 and just minus-2 in 2017.
Gilbert from Montezuma, GA
I have been a Falcons fan for over 41 years and I have had some big heart-breaks with this team, but I love them – and will be a Falcon till the day I die. I think the Falcons will win 12 games this year. How many do you think they will win?
Matt: Always love hearing from the long-time faithful fans like you, Gilbert. I think this team is capable of winning a lot of games if they stay healthy. It's early, but I'm thinking 10-12 wins is reasonable. Stay tuned.
Thaddeus from Marietta, GA
What is the date for the fans to watch the Falcons practice at the dome? I heard that this is the week, but do not know the date.
Matt: Thaddeus, the date is Sunday, July 29. And everything else you need to know about the Falcons' first-ever public full-pad practice at Mercedes-Benz Stadium is right here.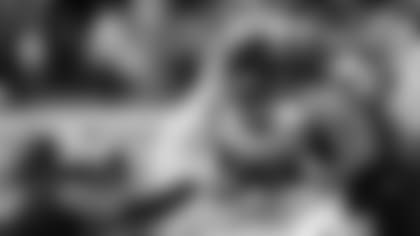 Barry from High Point, NC
Hey, Beek. This may not seem like a very important question to you but, believe me, it is a very important question to a lot of fans. The Dirty Birds hate the Aints. In the past we have had a tremendous hatred for the Aints. What concerns me now is that this hatred may have been diluted by the influx of new players. My question is, do the players still hate the Aints as much as the fans? Can we still count on unabashed ferocity and zeal when playing these losers, whiners, and lowlifes? (Note: They can win a few games and still be considered losers! They're Aints!)
Matt: Hate is a strong word, Barry. Look, I can't speak for the players, but I'll say this much: based on everything I've heard, read and witnessed around these parts, I'd say that the Falcons players definitely embrace the rivalry with the New Orleans Saints (as well as their other NFC South foes). And by that I mean they understand the importance of winning those games – and know how much those games mean to the fans, too. There's no question that the Saints are the Falcons' biggest rivals. If you were at Mercedes-Benz Stadium last season for that 20-17 win over New Orleans on "Thursday Night Football," you know what I'm talking about. The stadium was rockin' and the play on the field was intense. That all said, as much as those two teams dislike one another, there's a mutual respect there though, too. That's important to note.
How do Falcons players feel about Julio's holdout?
Matt: Again, I can't speak for the players, but I can relay what they and the coaches have said when asked similar questions, Bill. I can tell you that Julio Jones is respected and beloved by his teammates. Falcons coach Dan Quinn said earlier this summer during minicamp that sometimes football and business intersect. Quinn also said that stuff stays in-house and behind closed doors. The players understand that, too, and generally don't comment on a fellow teammate's business or negotiations. As Matt Ryan said, it's none of their business. Plus, most players realize that at some point they'll likely be going through something similar. Hope that answers your question.