ATLANTA – We're seven games into the NFL season and we've learned quite a bit about these 2018 Falcons. While some things about this team have played out as expected, not many of us anticipated a 3-4 start with half a dozen players ending up on the injured reserve list.
The Falcons are currently on their bye week and now is as good as any time to look at what we've learned about this team, especially as we pivot towards the second half of the season. So, without further ado, here are the 10 most significant: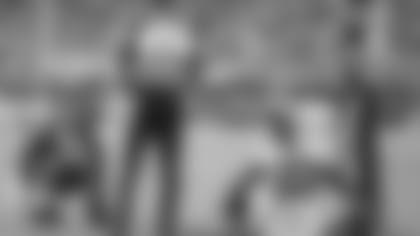 10. Injuries have nearly derailed this season.
When Brandon Fusco hurt his right ankle in the Falcons' 23-30 win over the Giants last Monday night and later placed on the injured reserve list, the starting right guard was the latest in a long list of injured Falcons this season. Fusco is the second starting guard to go on IR, joining Andy Levitre (triceps), who was hurt in Week 2. Starting safeties Keanu Neal (ACL) and Ricardo Allen (Achilles) both suffered season-ending injuries. Linebacker Deion Jones (foot surgery) and running back Devonta Freeman (groin surgery) are also on IR but could return this season. Defensive ends Derrick Shelby (groin), Takk McKinley (groin) and defensive tackle Grady Jarrett (groin) have also missed games this season.
While the Falcons refuse to use the injuries as any sort of excuse for their 3-4 start, they have undoubtedly been a factor at times, especially on the defensive side of the ball (see more on that below).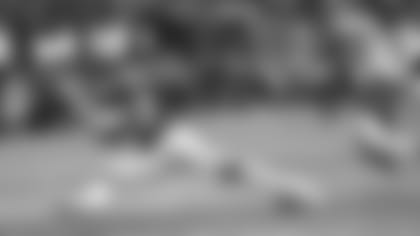 9. Damontae Kazee continues to make plays.
If there was one player how stood out during the preseason, it was safety Damontae Kazee. He led the team in tackle vs. the Jets (11, including nine solo), picked off Patrick Mahomes vs. the Chiefs and forced another turnover vs. the Jaguars. During the regular season, the second-year safety has continued to make plays and has been one of the few bright spots on a defense that's been hit hard with injuries – especially at the safety position.
Through seven games, the 5-foot-11, 190-pound Kazee has tallied three interceptions, one forced fumble, one tackle for a loss and 36 total tackles. That's solid production from a player who has thoroughly embraced the "next man up" mentality and expanded his role in this unit.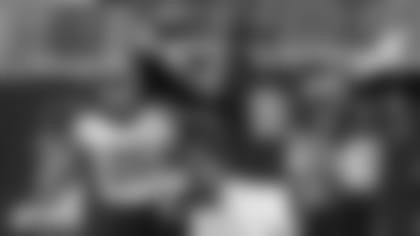 8. Austin Hooper is on pace for a career year.
When Austin Hooper opted to bypass his final two years of eligibility at Stanford and enter the 2016 NFL Draft, he was only 21 years old. As a rookie, Hooper caught 19 passes for 271 yards and three touchdowns. Last season Hooper doubled his 2016 output by catching 49 balls for 526 yards and once again found the end zone three times. Seven games into the 2018 – at the ripe old age of 23 – Hooper already has 33 receptions for 321 yards and a pair of scores.
If you do the math here, the Falcons tight end is on pace to catch 75 passes for 734 yards and four to five touchdowns. That's impressive when you consider Matt Ryan also connecting with Julio Jones, Calvin Ridley and Mohamed Sanu at a productive clip. Jones is currently second in the league with 812 receiving yards and Ridley is among six players with six touchdown receptions – second-highest total in the league at the moment. Regardless, Hooper's continued development only bodes well for this already-potent Falcons offense.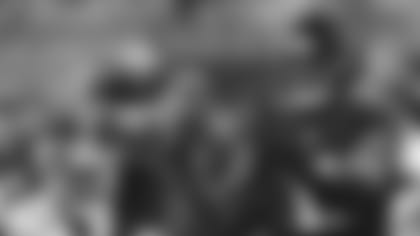 7. Julio Jones still hasn't scored a touchdown.
As noted above, Julio Jones is on pace for a phenomenal statistical season catching the ball – 1,856 yards on 121 catches. If he keeps this pace up, Jones would venture in his 2016 totals when he caught a career-best 136 calls for 1,871 yards. Jones caught eight touchdown passes that year, too. This year? He's on pace to catch … zero. While the law averages would suggest that's likely to change soon, that's the bottom line.
Is Jones, who only caught three touchdowns in 2017, concerned about it? Not really. This is what Jones said back on Oct. 11: "As far as me not having a touchdown, I've never been a stat guy. I don't care about going out there and scoring a touchdown to make me feel good. I feel great regardless. I can go into a game and have no catches and I will still feel the same way. As long as we're successful, as long as I'm contributing to the team. If I'm going out there and demanding two-man and two guys on me, I'm doing my job for the team. Like I said, I don't go back and forth with touchdowns, this and that. Somebody tell me how successful I am. I'm doing my job. That's why I'm here."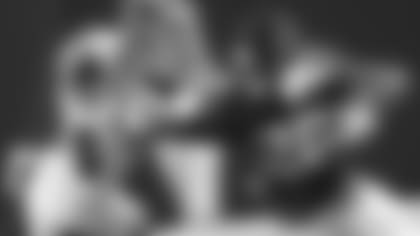 6. The running game has been inconsistent.
Here are the Falcons' combined rushing totals for their first seven games:
Week 1 at Philadelphia: 74 yards on 18 attempts (4.1 yards per rush)
Week 2 vs. Carolina: 170 yards on 32 attempts (5.3 yards per rush)
Week 3 vs. New Orleans: 48 yards on 22 attempts (2.2 yards per rush)
Week 4 vs. Cincinnati: 92 yards on 24 attempts (3.8 yards per rush)
Week 5 at Pittsburgh: 62 yards on 19 attempts (3.3 yards per rush)
Week 6 vs. Tampa Bay: 70 yards on 22 attempts (3.2 yards per rush)
Week 7 vs. New York Giants: 67 yards on 20 attempts (3.4 yards per rush)
The numbers speak for themselves. Out of the first seven games, Atlanta has one pretty good day running the football – and that was Week 2 in a 31-24 win over the Panthers. That was also the one game so far this season where a Falcons running back eclipsed the 100-yard mark – Tevin Coleman had 107 yards rushing on 16 carries and averaged 6.7 yards per rush. Despite the inconsistencies and lack of big numbers on the ground, the Falcons have still managed to move the ball and score points.
Falcons coach Dan Quinn said he wants more production out of the running game. It helps with play-action and sustain drives (eat up game clock). It also keeps your defense rested and the opposing offense on the sideline.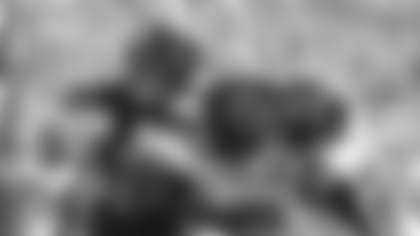 5. The defense ranks near the bottom in key categories.
There's no question that the defensive unit has felt the sting most when it comes to the Falcons' myriad of early season injuries. The defense lost two Pro Bowlers in safety Keanu Neal and linebacker Deion Jones. The unit also lost safety Ricardo Allen, who many refer to as the quarterback of the defense because he's so adept at communicating and getting everyone lined up in the right spots. Grady Jarrett, Derrick Shelby and Takk McKinley also missed game action during the Falcons' first seven games. That's a lot of star and firepower out of the lineup – and it's left defensive coordinator Marquand Manuel scurrying in a number of ways. Some players have had to take on larger roles and do more. Others have had to simply play more than expected. A few have been thrown into the fire for some on-the-job learning.
As expected the end result hasn't been pretty at times and the numbers bear that out. The Falcons are surrendering an average of 419.4 yards per game on defense, which ranks 30th out of 32 teams. While the total number of yards given up can be misleading, points are what matter. The Falcons are giving up 30.3 points per game right now, which also ranks 30th in the league. Only the 49ers (31.1) and Buccaneers (32.7) are surrendering more points per game right now.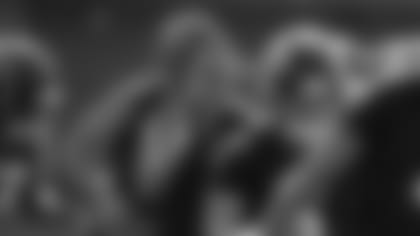 4. Steve Sarkisian is right about Year 2, so far.
Back in June, offensive coordinator Steve Sarkisian said the difference for him heading into Year 2 with the Falcons compared to his first season in 2017 was like "night and day." Sarkisian noted how he was "going through a lot of the growing pains of the system, the players and learning the staff in his first season. After the 2017 season ended, coach Dan Quinn listed a number of areas where the Falcons fell short of expectations: lack of explosive scoring plays, red zone offense and turnover margin. The first two areas fall squarely upon Sarkisian and the offense.
So how are things going through the first seven games? Outside of the run game (see above), the Falcons rank No. 1 in third down percentage, No. 3 in passing yards per game, No. 4 in points per game, No. 5 in yards per play, No. 6 in the red zone. And speaking of the red zone, the Falcons have converted 15 of their 18 attempts since Week 1, which equates to a success rate of 83 percent. That's pretty good.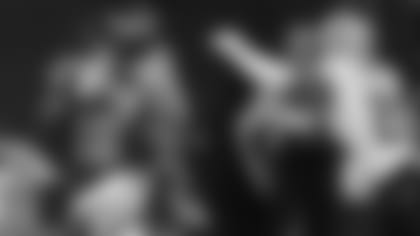 3. Calvin Ridley is as good as advertised.
When the Falcons picked receiver Calvin Ridley with the 26th overall pick in the 2018 NFL Draft, some wondered where he'd fit in the Falcons' already potent offense that features the likes of Julio Jones, Mohamed Sanu, Devonta Freeman, Tevin Coleman, Austin Hooper, Justin Hardy and Marvin Hall. With one ball to go around, it seemed like a fair question at the time. And through seven games, we've gotten our answer, too: Quite nicely.
As noted above, Ridley has hauled in 27 catches for 392 yards and six touchdowns so far, which are tied with six others for the second-most in the NFL and just one behind Tyreek Hill's seven touchdown catches. The rookie is one pace to catch 74 passes for 896 yards. Ridley's route running, speed and feel for the game has made him a legitimate weapon – and one more thing opposing defenses must account for when game-planning for the Falcons.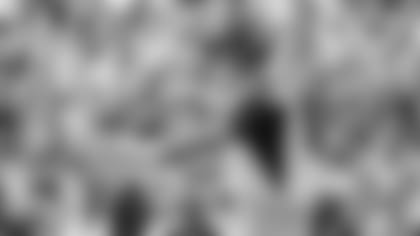 2. Matt Ryan should be in the MVP discussion, but ...
As we all know, Matt Ryan earned 25 of 50 votes and was named the Most Valuable Player in 2016. In case you need a quick reminder, Ryan posted career bests in completion percentage (69.9), yards (4,944), touchdowns (38), and QB rating (117.1) while tossing a career-low seven interceptions.
Through seven games, Ryan is putting up 2016-like numbers. Ryan has completed 187 of 263 passes for 2,335 yards and 15 touchdowns. He's also only tossed two interceptions. He's on pace to complete 71.1 percent of his passes, throw for 5,337 yards, 34 touchdowns and just five interceptions. That would be a more impressive stat line than his 2016 numbers. But for Ryan to end up being in the MVP conversation, the Falcons will need to start racking up some wins. The 2016 Falcons were 5-2 after seven games, not 3-4.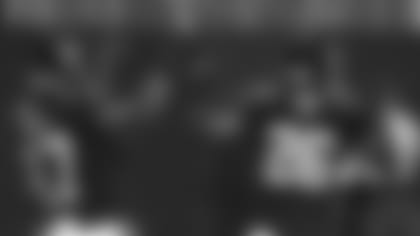 1. The Falcons' playoff hopes are still alive.
Forget the injuries, the three-game losing streak and all of the statistics – good and bad – for a minute and remember one thing: All that matters in the end is getting into the postseason tournament. That's it. And right now, the Falcons not only have a clear path to the postseason, but they still also control their own destiny.
The Falcons are currently 3-4 overall, 3-2 against NFC opponents and 2-1 in the NFC South. Should they win their next three games, the Falcons would enter New Orleans on Thanksgiving Day with a 6-4 mark and 5-2 vs. NFC foes – with a chance to improve to 7-4 and 3-1 in the NFC South. That would put them in the proverbial driver's seat heading into December. That's all you can ask for at that point of the season.