Back in September, Deion Sanders was officially introduced as the 21st head coach at Jackson State University.
Since then, Sanders has been busy recruiting and filling out his coaching staff. And in both areas, the man who will be forever known as Prime Time continues to turn heads. He's already landed the highest-rated recruit ever to commit to Jackson State.
As Jackson State's coaching staff continues to be filled out, it's already loaded with decades of NFL coaching and playing experience. And the experience got even deeper on Tuesday when Sanders announced that he was hiring former Atlanta Falcons receiver and coach Jason Phillips to be Jackson State's co-offensive coordinator and wide receivers coach.
Phillips played receiver in the NFL from 1989-94, where he played for the Detroit Lions and Atlanta Falcons. The former University of Houston standout was drafted by the Detroit Lions in the 10th round (253rd overall) of the 1989 NFL Draft.
Phillips played for the Lions for two seasons and then finished his playing career in Atlanta, where he played with Sanders from 1991-93. In five seasons he made 49 catches for 578 yards and scored two touchdowns. He played in two playoff games with the Falcons in 1991 and had one catch for 11 yards.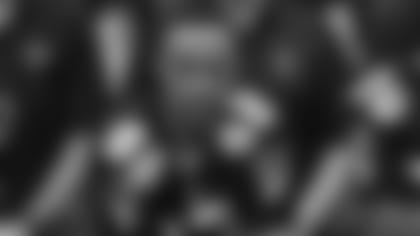 As noted in theClarion Ledger, Phillips began coaching as a training camp intern with the Minnesota Vikings in 2001 and the Falcons in 2002. He was later a training camp intern for the Denver Broncos in 2015. Phillips has also made coaching stops at Houston, Texas State, Baylor, SMU, Kansas, Oregon State and the Salt Lake Stallions since 2000.
Phillips recently served as the passing game coordinator and wide receivers coach at Utah State. He also brings six years of NFL experience to Jackson State.