Editor's note: Archer's Take is a weekly series in which Falcons analyst Dave Archer provides insight and analysis of each Falcons game.
Mariota successful due to inability to maintain leverage
The Falcons had gotten off to a good start on defense with a quick three-and-out and picked up a stop on the first defensive series. Atlanta's offense stepped on the field, but it didn't get the start that they wanted and were also forced to a three-and-out – giving the Titans the ball back.
Looking back to the play-action play to A.J. Brown when he catches the ball in a slant. Desmond Trufant didn't keep leverage on the outside – all of his help was towards the inside, so he can't overrun the play or else the alley would be given away to make it a touchdown. Those are the kind of plays that are driving Dan Quinn and Falcons fans crazy.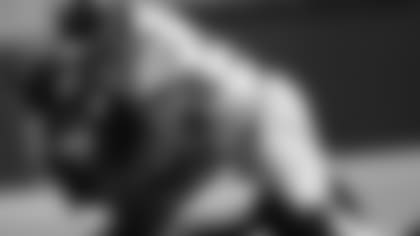 Give credit to Titans defense, coverage was there
Tennessee had success by grinding the Falcons down to where the team finally made a mistake, whether it was a penalty or the inability to convert on third down or fourth down – ultimately, they got off the field. Atlanta had three fourth down opportunities to convert but couldn't. You have to give Tennessee a bunch of credit for that – they are big and tough up front and also tackle well.
I thought the Titans coverages were very good. From a route scenario, there were some situations where the Falcons helped them. Atlanta ran a lot of stop routes, where the receiver would run up and freeze and Tennessee's secondary was all on that. If the Titans went man coverage, Atlanta would like to run some cross routes and have guys run away from coverage, but that just didn't happen. There were times when Ryan was set at the top of the pocket and there was just nobody open. Give the Titans credit for the plastering coverage, their design for short yardage plays, and their ability to limit the Falcons in the run game. It was nearly a perfect scenario for the Titans defensively, as Atlanta put a number of plays together, but was unable to put points on the board.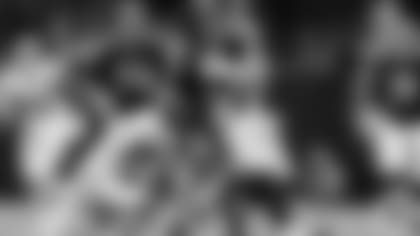 Hooper, Sanu are main ingredients for Falcons' offensive success
One of the positives for the Falcons was the play from Austin Hooper reeling in nine catches for 130 yards and was targeted 11 times. Hooper took advantage of Tennessee's coverage zone and Matt was able to find him. The Titans main concern was of course, Julio Jones, Mohamed Sanu and Calvin Ridley – who are you going to pick to defend? Therefore, Hooper got off clean on his routes a few times. What I love about Hooper and Sanu playing inside is that if either player catches the ball they're either going north or south and getting upfield. Most of the time, the two players are able to turn a 6- or 7-yard completion, into a 13- or 14-yard play. That is something that is a real positive for Atlanta's offense.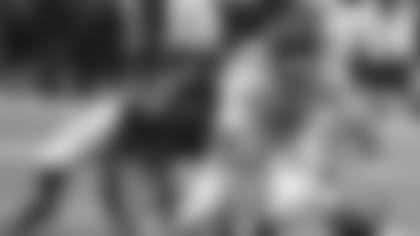 Falcons struggle to get home on Mariota
In some variations of the game, Atlanta's defense was able to get a pass rush, but couldn't get Mariota on the ground. The Falcons ran a lot of four-man and five-man pressures, but ultimately, it's up to the players to get there and make the plays. Against the Titans, the frontline just didn't get home.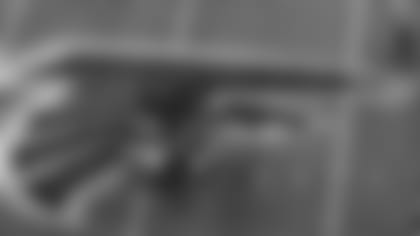 Need to have a better start in next two games
Atlanta just has to find a way offensively to get its playmakers the ball from the start. The Falcons playmakers on offense are Julio Jones, Mohamed Sanu, Devonta Freeman, Calvin Ridley and Austin Hooper – those are five guys that can make it absolutely tough to defend.
Overall, it's going to take some soul searching by the players and the coaches on how they can make that happen, when the opportunity is there. The Falcons have to get back to getting their playmakers the football and let them go make plays. Atlanta is one of the most talented teams in the league from a skill position standpoint. Overall, the penalties were better in this game with only seven opposed to sixteen last week. That was something that coach Quinn really emphasized in practice last week bringing in referees. No team is ever going to go through a game without committing a foul – there are going to be some penalties, but Atlanta limited those tremendously. The defense is still having leverage issues, containing a good position with opposing players and maintaining a fit – but the one-on-one tackling was also much better. So, if you are looking for incremental improvements amongst the team, I guess you can hang your hat on that.