Editor's note: Archer's Take is a weekly series in which Falcons analyst Dave Archer provides insight and analysis of each Falcons game.
The team that shows up in the second half shows the potential, and that makes it frustrating
Atlanta has now fallen in 17-plus point holes in four of eight games. But on multiple occasions now, they've come out swinging in the second half and made it a game. They look like the Falcons we expected to see from the start.
It almost makes you more sad than proud of them how the Falcons come out and fight in the second half. It's great that they continue to fight and not give up, but the inconsistencies have been a struggle for Atlanta this season. I'm sure everyone is proud for their fight in the second halves of games, but it's almost sad because it reminds everyone how good this team can be. They show it in spurts, usually in the second halves of games.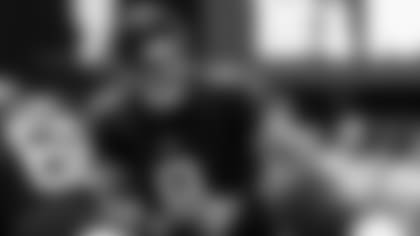 Matt Schaub answered the call and finished with a big game for Atlanta
Matt Schaub is a very smart football player and understood that he was going to get zone coverage from Seattle's defense. Remember this is a defense that is using some of Dan Quinn's philosophies where you play a zone, rally to the football and tackle. But if you have a quarterback who understands and can distribute the ball quickly, you can have success in the passing game. Schauby took advantage of the looks Seattle was giving him – quick throws to the flat, quick throws in the slot. If he saw an outside leverage corner or slot defender going to the inside, that football was on them right now. We saw Julio catch a couple inside and Schauby knew that he could get the ball to him – he just took advantage. He was ready, well prepared, and only made one mistake.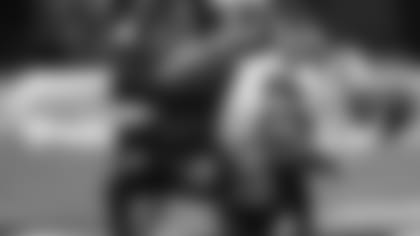 Seattle RB Chris Carson's return home was a special day
Chris Carson played locally at Parkview High School so you know he wanted to perform well in front of his hometown fans, and he delivered. The Seahawks blocked well and they controlled the line of scrimmage and I thought Carson's vision to the backside, being able to get into those cut-back lanes created some opportunities and Atlanta's defense did not fit the run properly – which caused a number of problems on that backside. Whether it was De'Vondre Campbell, Allen Bailey or Vic Beasley, the backside and the edge was just not taken care of. Seattle just simply put Atlanta's defense in one-on-one positions.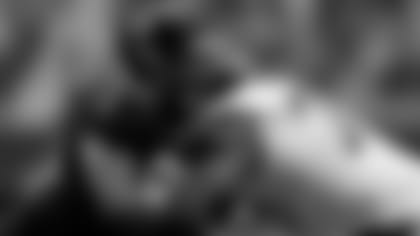 Falcons run stopping issues started in the middle
I think what magnified the Seahawks' run game was the ability to mash Atlanta's defense up the middle. I believe this is the first team I've seen get an actual push on the Falcons up front. Seattle has two massive guards in Germain Ifedi and D.J. Fluker, both are close to 330-335 pounds and they really made life difficult in the interior of the defensive line. Subsequently, Deion Jones missed fit the run a few times and others were at times out of position because there was simply too much push and those linebackers are getting caught up in the wash, which led to Seattle gaining 6 or 7 yards on several plays.
Falcons need defense to show up first half
Defensively in the second half, Atlanta stepped up big as they had two consecutive three-and-outs. We've seen it before and the Falcons are capable of getting stops, but it's just not happening consistently enough. What we saw in the second half, is what you want to see for 60 minutes from this team. That's where coach Quinn is banging his head up against the wall and asking, "Where is this for 60 minutes?"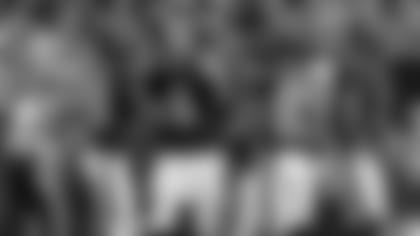 Russell Gage is an emerging threat for the Falcons offense
There were a lot of guys making a lot of contributions to the Falcons passing attack in this game. I expected Calvin Ridley, Austin Hooper and Julio Jones to have big games. Who else can contribute? Well you can throw to Devonta Freeman and get him involved. Who's not in the mix anymore? Mohamed Sanu. So, who is going to make the plays since Sanu is out? They drafted a kid out of LSU, who came here to play special teams that has begun to surface as a legitimate wide receiver. We saw it in training camp and saw it against the Seahawks. That was Russell Gage Jr. Gage was put in the slot, he knew where he was supposed to be and made a couple of big-time grabs. He had seven grabs in the game and that is the contribution that you are looking for if you send another player somewhere else. You better have a plan and have another guy who can step in. Thomas and Quinn had that plan with Russell Gage who they were going to plug in and he played well.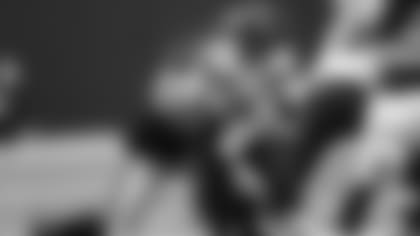 Atlanta's pass rush finally got home by keeping Wilson from breaking the pocket
The Falcons pass rush was designed to keep Russell Wilson in the pocket. Now, Russ can beat you in the pocket, we've seen that a few times because he is an accomplished player – but it's tougher especially with a smaller quarterbacks to keep contain. Once he is out of the pocket, he's lethal. So the Falcons made it a point to keep Wilson inside. That means those two edge guys had to be disciplined by keeping their lane and now that mush rush is coming from the inside. Between Grady Jarrett and Tyeler Davison, those players can get that push from the interior. Grady gets a sack and Tyeler gets a sack and some of it was benefited from those two edge guys making sure that Wilson stayed in that pocket area.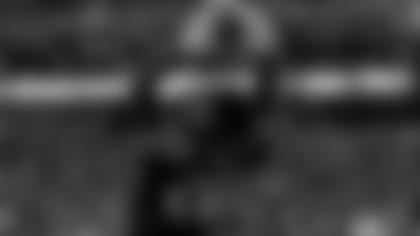 Calvin Ridley continues to remind us why he is a special player in this league
Cal is just a big-time player and I think that he's been hidden a little bit, but he will continue to surface as a big-time player. We're going to talk of Calvin Ridley for the next three or four years as one of the best receivers in this league and he is arguably playing with the best receiver in the league right now, Julio Jones. I think that's the shadow that Cal lives under right now, but he has the ability to make the circus catch. His ability to go up and catch the football is amazing. What's fun about Cal is that he is always working his craft. After practice he catches a hundred footballs every day. He's a first-round draft pick whose roster spot is secure, so he doesn't have to do that. But that's his dedication to his craft.
He's going to eventually be the focal point of this offense and what is he doing to prepare for it? Working on his craft every day. He's up to at least six-thousand grabs after practice, not even the ones that he is getting in practice. He continues to work at it and if he continues that work ethic, Cal will be one of the best in the game.