Editor's note: Archer's Take is a weekly series in which Falcons analyst Dave Archer provides insight and analysis of each Falcons game.
The game-winner showcased the type of player Deion Jones is
His speed, athleticism and great read was the reason why Debo picked that football off and took it to the house. He understood that he was in zone coverage and jumped the route because he knew they wanted to throw to the stick route in the slot. Jones read it, broke on it and had to make the play, with his tremendous hands and stuck it in the end zone.
It's just the kind of player Deion Jones is. Nine interceptions for his career with four of them returned for touchdowns. He just has a knack for timing and breaking on the ball. I didn't think Jameis Winston would throw that ball, but he did and so now you have to make the play. It seems like when Jones is around the football, good things happen. Bottom line, this is who Debo is – he closes the show and he's done it before.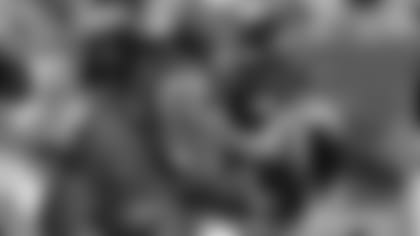 Falcons adjustments on defense were a critical factor in the win
When the third quarter started, I felt like Atlanta was on their heels a little bit defensively. Tampa had scored 22 points in the second quarter and then Buccaneers running back Ronald Jones got things going in the run game in the third quarter. The Falcons made some adjustments in the fourth quarter to shut the run game down and get back to where Winston would have to make some plays to win the game.
Really it was all about winning the money down. Falcons did a great job on third down and that is really what it comes down to. Defense in the NFL is all about winning moments. Winning on third down and winning in the red zone and Atlanta did both.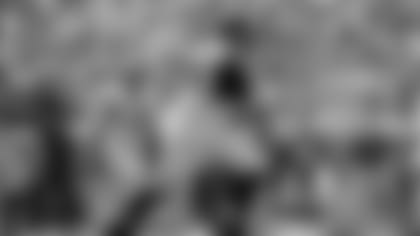 Ty Sambrailo's touchdown is something that you just don't see everyday
It was a pretty cool play in the game. You have a guy that checks in and has the #74 on, but if you look at all of the Falcons tapes this year Ty Sambrailo is always blocking when he checks in – never ran a route, ever. Give Dirk a ton of credit for bringing in a big package – meaning two tight ends and big Sambrailo. He declares himself eligible and he has to because he is wearing a number 70 number and is on the end of the line of scrimmage – making him a tight end. The Falcons also brought in the big back in Qadree Ollison, so in the defenders' eyes you are thinking they are running the football or going to the single receiver out on the left side. It was a play-action fake with the two tight ends releasing to the outside. This causes the defenders to go out and Sambrailo to slip right in between the seam. Much like Debo's interception, you have to go up and make a play. Sambrailo looked like an accomplished receiver out there.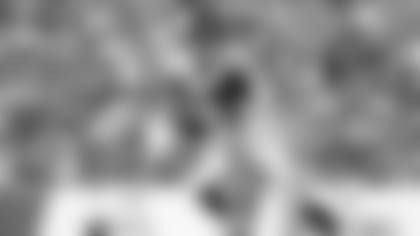 Matt under pressure, but chains continued to move
Matt's ability to deal with the pressure while keeping the chains moving went hand and hand. Dirk Koetter fought hard to keep moving the chains, and Matt Ryan is the extension of Dirk Koetter on the field. He's the coach on the field, so Matt has to translate what's coming in and may change a play or stick with it, and they stayed with the run game. Atlanta ran the ball over 30 times in the game, so huge commitment to the run. The defensive performance allowed them to use the run game and the game stay close. Matt's ability to have grit and get up after being knocked down a few times and still find a way to make plays is incredible. This is who Matt Ryan is.
It's fun to watch when the Falcons get the football, they are down three or seven and Matt Ryan comes in – you always have a feeling that you are going to win the game with his ability. His ability to distribute the football to a number of different players, his confidence, ability and stewardship never goes unnoticed.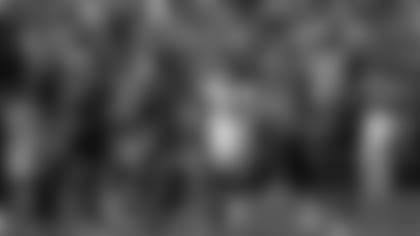 A tale of two kickers with Koo going a perfect 5 of 5 and Bucs' field goal unit struggling
Younghoe Koo showed that he's just got a little bit of ice water in his veins and that is what you are looking for in that guy right? We've never seen him have to close a game out or help the Falcons get to overtime. Those are two different kicks, but for Koo they aren't. He came out pregame, he tested out the grass realized it was slick and he knew what he could get away with between his plant foot and where he needed to put his cleats in the ground. The Falcons were running around scrambling for a kicker and when they found Koo, he just settled into his spot. He's definitely earned the right to be the guy next year or flat out compete for a spot in camp. This is a cool story from where Koo comes from and to this very moment in his career, but with five made field goals, probably player of the game.