Editor's note: Archer's Take is a weekly series in which Falcons analyst Dave Archer provides insight and analysis of each Falcons game.
Replays and a questionable penalty stymied the Falcons
You never want to complain about officiating when it comes to losing a game, but there were a couple of huge moments that I thought they got wrong. Ultimately, two replays failed the Falcons in this game. The first one gave the Cardinals the ball on the 1-yard line, which was actually a fumble on the goal line. And the Murray play when he steps out of bounds before the first down marker. Murray steps out of bounds at the 34-yard line, the ball is in his right hand trailing his body– so he goes out of bounds a yard short first down and the referees couldn't see that? Anybody would've told you that Murray was short of the first down. How that was not overturned on replay is beyond me.
The penalty called on Sharrod Neasman on special teams late in the game was also a controversial call. The ball bounced down to their 30-yard line, but Arizona received the ball on the Falcons' 45-yard line following the penalty call, which was critical to game. Ultimately, you're responsible for what you do in the game and how you play it is the outcome you get 90 percent of the time, so players don't need that other 10 percent all going against them – it's already hard enough to win in this league.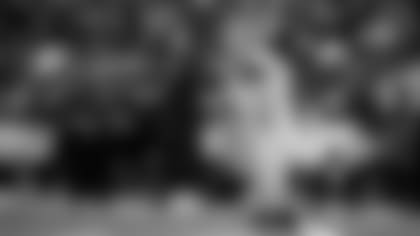 Matt Bryant is human, just like everyone else
We've kind of became so used to Matt Bryant making everything that he stands over, but we have to get a little reminder that he's a human being too. Bryant has had more than his share of special moments, that saved Atlanta's rear end, whether it's forcing to overtime or win games in regulation, playoff games – it's just one of those things. Matt Schaub was holding in the game and from what I could tell looked like a clean hold.
The snap was good from Josh Harris, it was just one of those moments whereas him being as good as he is and being one of the best who's ever done it, he's a human being and he's going to make a mistake. The normal fans like to boil it down all to just one play, but there are just too many plays in a game that can change the outcome. It's not Bryant's fault, he missed the kick and yes, that's his fault – but the loss does not fall on him.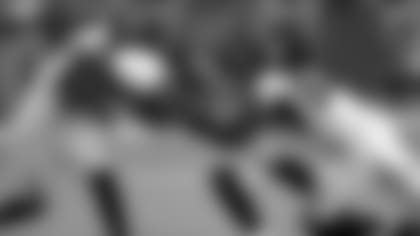 Defense played solid in the second half, all about consistency in the long run
Cardinals rookie quarterback Kyler Murray has been figuring out what he can and can't do in the NFL. He learned a lot in the first five weeks, and you can see it come out in this game. He obviously studied the tape pretty hard and he saw that Atlanta ran a lot of zone coverage – he was going to take what the defense gave him. The way you shift gears here is you have to come up and play tight coverage and you have to come after Murray. This mean you have to send five or six guys after him or any quarterback – you have to try to change their thought process or at least the time they have to figure out where they want to go with the ball and Atlanta did that in the second half.
For the Falcons first drive on defense, they did some good things. Remember, Arizona went right down the field on the opening drive of the second half and made it 27-10. At that point, I think the No. 1 thing that jumped out to me was the fact that Atlanta fought back. The offense came out, went down field and scored – defense came out and picked up a stop. You could see the complementary football that Quinn has talked about where one side, takes care of the other side – one hand, washes the other hand and you started to see that. This shows that Atlanta's defense can generate stops, but can they be consistent enough?
The inconsistency on defense with blown assignments, costly penalties and explosive plays makes it tough to stop offenses and that is the quandary the Falcons find themselves in right now. Yes, they played solid on defense as they allowed the team to get back into the game and the offense answered the call in the second half. That's what it's supposed to look like – Now, can the Falcons find a way to be more consistent. If Atlanta wants to make any noise for the rest of the season, that has to happen this week. The Falcons have to find consistency where it's not just two or three drives – it'll take half of the drives or six out of ten drives to be successful.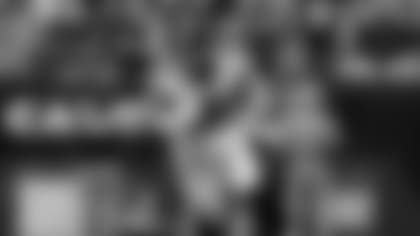 Austin Hooper has become a matchup problem
Hoop has been a special player for the Falcons, he's developed, and we continue to see him grow from his rookie year when he was forced into action because of the Jacob Tamme injury back in 2016. We've also seen him make a play in the Super Bowl with a touchdown catch. I think he didn't play quite as well for his second year, that was a lesson that he had to learn as a young player. Since then, Hooper has been the model tight end – he's the guy you want in the game at all times. Due to the work ethic that he's put in, now he's a guy you just can't cover. Arizona tried to match up two different linebackers and a safety on him and none of them could cover Hooper.
Whether they played man-coverage or zone, Matt was able to find him. Ryan knew he had a mismatch with Hooper, so that will be something that I think will continue. You have to pick your poison with this offense, you have to hope that you can breakdown Atlanta's protection because you simply can't cover Sanu, Jones, Ridley and you certainly can't cover Hooper.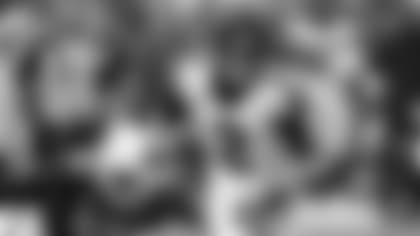 Matt Ryan continues to deliver, still mentions what he could've done to change the game
I believe Matt played well against Arizona and it's funny because he was 30 of 36 and I thought he missed a couple of plays. He pointed out to me some of the throws that he did miss, for example the one throw he missed to Calvin Ridley. Arizona brought pressure and that's what you want as a quarterback because that means my guys are singled up in the back end. Ryan had a chance to connect with Ridley down in the redzone and missed him, which forced the Falcons to kick a field goal. Even Ryan, with as brilliant as he was going 30 for 36, 350-yards plus and four scores, he was still pointing out a couple of throws that he could've been better on. That's just the mentality you have to have in this league and Matt has kept that mentality since his rookie year.
Ryan is just a brilliant player. At times he's under siege and they're not protecting him all the time – he's sometimes eating a helmet when he's letting the ball go a lot of times to get it to these guys. Whether it's Julio Jones, Mohamed Sanu, Austin Hooper, Devonta Freeman or Ridley they all stepped up and made catches for him – they got open and Ryan was able to deliver it. I know that there's a stat out there that he is the first quarterback within the history of the NFL to throw for over 350 yards, four touchdowns and no interceptions and lose. It's mind-boggling that can happen, but I think the special with Matt that in my post-game interview he was talking about the things he could've done. He only had six balls hit the ground and he was talking about two of the throws he didn't like or missed that could've possibly changed the game.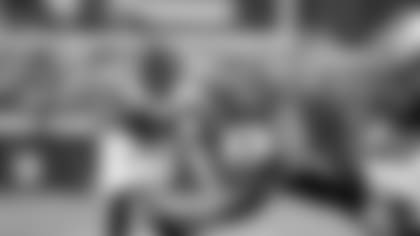 Devonta Freeman finally got it going on offense, Kendall Sheffield steps up in first start
I thought Devonta Freeman had a really nice game as he ran for 88 yards on 19 carries. The offensive line provided creases for him to get loose and run. He did well on the receiving end, catching two touchdowns in the game, Free was a big weapon for Atlanta's offense – Arizona couldn't cover him either.
Kendall Sheffield also did a really good job in his first start as an NFL player, filling in for Desmond Trufant with him being out due to a toe injury. Sheffield showed that he can stand on his own out there in the secondary, also did a nice job up close in bump-and-run coverage. That was definitely a positive for the Falcons' defense.