Editor's note: Archer's Take is a weekly series in which Falcons analyst Dave Archer provides insight and analysis of each Falcons game.
Winning touchdown was a good read by Matt Ryan and sheer will from Julio Jones
I thought that Matt Ryan showed a lot of poise on the last play and the offensive line did a great job of providing protection because he was going to go through a read. Ryan had Russell Gage to his left and he was running an option route. The 49ers did a good job of taking that away, so Julio Jones is coming across the formation in motion. Now, Julio is provided a little bit of interference or a screening as two players release up the field and Julio going to come underneath that short and shallow. As Ryan scans to the left side looking at Gage on the option route, now his eyes can pivot back to Julio on that drag route. Of course, there is nothing better than getting the ball to a 220-pound receiver, standing at 6-foot-3 and who will catch the ball in traffic. We've seen him make so many catches over the years and this was just another contested catch from Jones. Then he showed his strength to break the plane of the goal line, a very impressive play. Two great players in Ryan and Jones executing and the offensive line's protection resulted in a great play being made.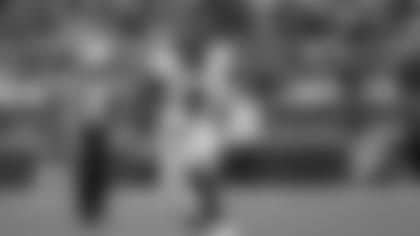 49ers man coverage had no answer for Julio Jones
The ball was coming out timely and nothing frustrates a pass rusher more when the ball is coming out and they can't get home. On one play though, Ryan holds the ball to get Jones open down the middle and really took advantage of the man coverage. The 49ers wanted to play zone, but they jumped into man coverage and they had no chance of covering Julio. When San Francisco jumped to man coverage, that was a perfect scenario and I thought Dirk Koetter had a really good feel for when they wanted to play man and then getting Julio inside. We saw that on the deep in-route which ended up being the big play of the game – pushing the ball down into the red zone.
Julio ended up with 20 targets, 13 catches and 134 yards. He was a monster as he always is, and Ryan knows he has to get his big guy the ball.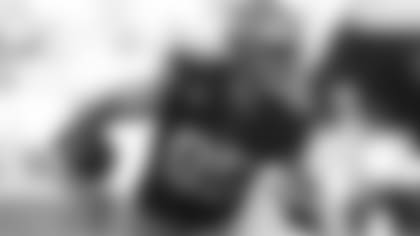 49ers looked to George Kittle for production as Falcons shut down run game
The key heading into the game for the Falcons was can they shut down the 49ers run game? San Francisco came in No. 2 in the league at running the football averaging just 150 yards a game and you know Kyle Shanahan's offense stems from the run game. If they can't get the run game going, now some of that quick passing attack and some of the screen stuff isn't effective. Other than Tevin Coleman's big run before the half, I feel like Atlanta really limited a team who has dominated in the run game. In fact, the 49ers have rushed for more than 150 yards in their last two games – so this was a team that was pushing people around. Atlanta held its ground for most of the day. Grady Jarrett was outstanding in the middle, I thought that he was a monster eating up blocks in the interior. Second level guys rallying to the football and making tackles is a key to the Falcons success on defense. The secondary's coverage was also solid. Jimmy Garoppolo made some good throws and their receivers dropped a couple of passes, but nothing was easy.
And like Jones, Kittle had a big day ending the game with 13 grabs for 134 yards – Falcons just had no answer for him. I have tremendous amount of respect for a great player he is.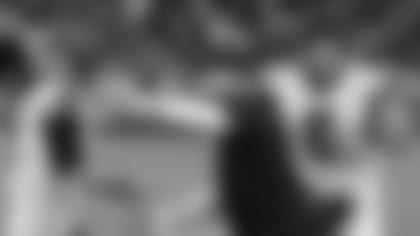 This win was a reflection of the program that Dan Quinn has built
All of this just goes back to the beginning and what coach Quinn built when he first started here back in 2015. For those of us that spend a lot time in Flowery Branch, it's clear to see how important it has been to Dan Quinn's program that guys band together when things aren't easy. Wins like this are the moments that manifest that visually for everybody else to see. There's a tremendous amount of talent on this team and they weren't happy with the start of the season. They want to rekindle who they are and what better way is there to do that than to do it against the best teams in the league? They beat New Orleans and San Francisco on the road. Those might be the two NFC teams to play for a trip to the Super Bowl and they beat them in their own buildings. All of this is a reminder of the culture that they built in Flowery Branch and also a reminder to the people who forgot that Atlanta has been successful under coach Quinn and it was all was showcased against the 49ers.